For over a year, Fern and Michelle have been doing a Dynamic Duo monthly giveaway. Then they came up with a bright, new idea - they make one of their normally priced packets free for one day! It's their way of showing a little appreciation to their followers who have loyally followed their blogs. As an added bonus this week --- I get to join the mix!!!! :)
Click HERE to download your freebie.
Just a reminder: You will not be able to leave feedback after we change it back to a paid for lesson.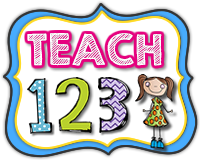 I would LOVE to hear what you think of Puzzle Pies!