I don't think I've shared this yet here on my blog. I am currently coaching junior high basketball. Life has been a little busier than normal, so I hope no one minds that my posts have been a little less frequent. I've lined up a few guest bloggers (you may have noticed that in the past few weeks!) that I hope you'll love as much as I do!
Today's post comes from Arlene over at LMN Tree. She is an awesome lady who is always willing to help out any way she can in the teacher blogger/TpT world. I greatly appreciate her willingness to guest blog for me today!
Please read on, she has a FREEBIE for you!
~~~~~~~~~~~~~~~~~~~~~~~~~~~~~~
It is truly an honor to guest blog for my friend Heather. We met in a pinning group on FB this past March and became friends. A lot has happened since then and I'm so happy to see all the wonderful changes in Heather's life since that time.
My name is Arlene and I blog over at
LMN Tree
. I'm a retired teacher and taught for 33 years all over the U.S. including Alaska and Hawaii and even overseas in Seoul, Korea. After retiring 5 years ago I became an Education Consultant and developed an on-line Speaking, Reading and Writing Curriculum for Elementary Students a Korean E-Learning Company that teachers English to Korean students. I retired at the end of 2011 but missed the education world. My husband thought it would be great hobby to open a
store in TpT
and make materials to sell. Well, being so technically challenged someone said I need to start a
blog
which I did after I opened my
store
. My husband had no idea that this "hobby " idea of his would become a full-time job!!!!!
I think it took me until June to get it all figured out and who I wanted to be as an author. I spent the last 9 years as an ESL Resource Teacher/Specialist in an Elementary Title I school in Anchorage, Alaska. I had no materials the first 5 years so I had to write my own curriculum and materials for my Beginner students. ESL students and Struggling readers require so much background knowledge in order to comprehend the subject matter or material. I know that these students are afraid to take risks in their regular classrooms and usually don't participate in class. I started to create plays, write chants and poems so they could participate with the whole class and yet feel safe at the same time. To see their faces light up and smile was so amazing!!
I decided to make materials with lots of visuals and include poems, chants and plays to help those ESL and struggling readers in your classrooms. This weekend we will be turning the clocks back and our days will be getting much shorter as we head closer to winter. I wrote a Fall Play called, "How Will I Know When It is Fall?" where the main characters are Day, Sun, Night, Tree, Wind, Robin, and Squirrel. The children ask the characters how they will know when it is fall and the characters tells them what happens to them in fall. I would love to share it with all of you so you can enjoy it with your students. Just click on the picture below to get your free copy. There are picture/character cards for your students to wear and since there are only 10 parts you can have 2 or 3 students sharing the same part. I hope your students will enjoy performing it and learning about the signs of fall.
It is a great activity to go along with my unit called "What Happens in Fall" for K-2 that includes a Shared Reading Book, 3 mini- make and take books at the K, 1st and 2nd grade levels and writing activities for all 3 levels. Common Core Standards are included for all 3 grades. You can read the full description by clicking on the picture below.
I truly appreciate this opportunity for you to get to know me and hope that you will visit my blog and
TpT store
and follow me.
Thank you for making a difference for all your students.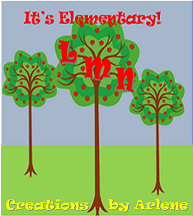 ~~~~~~~~~~~~~~~~~~~~~~~~~~~~~~
Please take a moment to leave a comment for Arlene! She is seriously one of the sweetest bloggers out there! Also, please check out her blog, TpT store, and Facebook page. You won't regret it!